Ford Squadron SAE Fog Pocket Light Kit - Ford 2011-16 F-250/350 Super Duty
Baja Designs California Proposition 65
Description
Baja Designs fog pocket kit for the Ford F-250/350 Super Duty ('11-16 ) is the perfect road-legal auxiliary fog light on the market today and allows enthusiasts to retain the factory fit and finish of their vehicles. This plug-n-play kit uses our next generation Squadron® SAE lights, mounting brackets and wiring harness that allows for use of the factory switch. Keeping you safe on the road or trails, the Squadron® SAE is engineered with all-new aspheric projector optics and advanced LED technology providing a performance increase in luminous flux of 56% over our previous generation SAE model and illuminates Zone 1 with a controlled, sharp cutoff from the combination of the new LED technology and highly efficient aspheric projector optics. Designed to meet the current SAE J583 fog lamp requirements, the Squadron® SAE is fully compliant with on-road regulations, making them an ideal choice for driving through dust, fog, and inclement weather. Backed by our limited lifetime warranty and 30-day satisfaction guarantee, giving you the ultimate in-purchase protection.
Satisfaction Guarantee – 30-Day Money Back Guarantee
Limited Lifetime Warranty – Complete Purchase Protection
ClearView – All The Light, Right Where You Need It
MoistureBlock – Waterproof, Rain Proof, Submersible
CopperDrive – Only LED Driven At 100 Percent
5000K Daylight – Less Driver Fatigue, Natural Color
NOTE: uService® is NOT a feature of SAE products. If tampered, it will void the warranty. Our Limited Lifetime Warranty is valid only if sent back for repairs.
FITS
Ford F-250 Super Duty 2011-2016
Ford F-350 Super Duty 2011-2016
Installation instructions
Disclaimer
Buyer is responsible for ensuring that it uses the products (and its vehicle) in accordance with all applicable laws, regulations, guidelines, and standards of care. Buyer acknowledges that some products may only be used when off-roading, and Buyer will comply with all vehicle and road safety guidelines. Buyer is solely responsible for (and will indemnify and hold Bestop harmless for) any claims, losses, damages, fines, fees, costs, or other amounts arising out of Buyer's non-compliance with these provisions.
Baja Designs California Proposition 65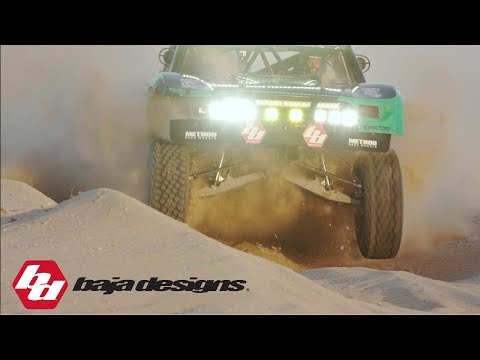 Baja Designs American Passion, Quality and Performance
Vehicle Lighting Zones
The needs of every off-roader are different, so we've created a Lighting Zone system to help you mix and match the right products, with the right lenses, in the right places to achieve the absolute best results.
Learn more about each zone's placement, power, and pattern.
Learn more
Here are more products for your vehicle.
Price
Rating
Feature 1
Feature 2
Feature 3