Ford/Subaru Squadron-R SAE Fog Pocket Light Kit - Ford 2014-17 Fiesta ST; 2013-14 Focus ST; 2013-16 Fusion; 2015-17 Mustang; 2015-16 Transit; 2013-16 BRZ/Impreza; 2013-19 Crosstrek; 2014-18 Forrester, 2010-12 Legacy/Outback; 2015-19 WRX/STI
Baja Designs California Proposition 65
Description
Brand new for Baja Designs is our SAE certified light. This light is based off of our Squadron series. While there are many visual characteristics that stayed the same the pattern, and circuitry are optimized in order to give our SAE light a street legal punch! We've put this light through rigorous tests to ensure that it would be an upgrade from most LED, HID, and Halogen factory fog lights. This kit includes vehicle specific brackets for the listed vehicle(s) below.
Satisfaction Guarantee – 30-Day Money Back Guarantee
Limited Lifetime Warranty – Complete Purchase Protection
ClearView – All The Light, Right Where You Need It
MoistureBlock – Waterproof, Rain Proof, Submersible
CopperDrive – Only LED Driven At 100 Percent
5000K Daylight – Less Driver Fatigue, Natural Color
NOTE: uService® is NOT a feature of SAE products. If tampered, it will void the warranty. Our Limited Lifetime Warranty is valid only if sent back for repairs.
Ford Fiesta ST 2014-2017
Ford Focus ST 2013-2014
Ford Fusion 2013-2016
Ford Mustang 2015-2017
Ford Transit-150 2015-2016
Ford Transit-250 2015-2016
Ford Transit-350 2015-2016
Ford Transit-350 HD 2015-2016
Subaru BRZ 2013-2016
Subaru Crosstrek 2016-2019
Subaru Forester 2014-2018
Subaru Impreza 2013-2016
Subaru Legacy 2010-2012
Subaru Outback 2010-2012
Subaru WRX 2015-2019
Subaru WRX STI 2015-2019
Subaru XV Crosstrek 2013-2015
Installation instructions
Disclaimer
Buyer is responsible for ensuring that it uses the products (and its vehicle) in accordance with all applicable laws, regulations, guidelines, and standards of care. Buyer acknowledges that some products may only be used when off-roading, and Buyer will comply with all vehicle and road safety guidelines. Buyer is solely responsible for (and will indemnify and hold Bestop harmless for) any claims, losses, damages, fines, fees, costs, or other amounts arising out of Buyer's non-compliance with these provisions.
Baja Designs California Proposition 65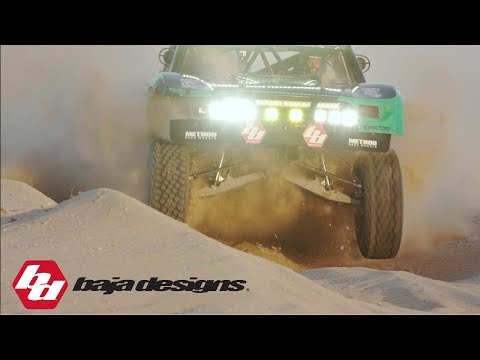 Baja Designs American Passion, Quality and Performance
Vehicle Lighting Zones
The needs of every off-roader are different, so we've created a Lighting Zone system to help you mix and match the right products, with the right lenses, in the right places to achieve the absolute best results.
Learn more about each zone's placement, power, and pattern.
Learn more
Here are more products for your vehicle.
Price
Rating
Feature 1
Feature 2
Feature 3
Sorry, this product doesn't fit your vehicle.
Now that you have entered your vehicle you can browse for products to see ones that fit.  Or you can continue exploring this product knowing that the specs say it won't fit.