Dodge/Ram A-Pillar Light Mount Kit For Squadron/S2/S1 Lights - Dodge 2009-10 Ram 1500; Ram 2011-18 1500; 2019 1500 Classic
Baja Designs California Proposition 65
Description
Baja Designs 09-19 GM Dodge Ram Hood Mount Light Brackets. These mounts fit right under the bracket of your hood. This kit gives you the option to choose from many of our auxiliary light lines.
CNC Laser Cut for Precision
Powdercoated Satin Black
100 Percent MADE IN USA
Please note that this light does include a harness though if you're interested in an upgraded harness please look up part: 640117 The upgraded harness will come with sheathing and a relay.
FITS
Dodge Ram 1500 2009-2010
Ram 1500 2011-2018
Ram 1500 Classic 2019-2019
Installation instructions
Disclaimer
Buyer is responsible for ensuring that it uses the products (and its vehicle) in accordance with all applicable laws, regulations, guidelines, and standards of care. Buyer acknowledges that some products may only be used when off-roading, and Buyer will comply with all vehicle and road safety guidelines. Buyer is solely responsible for (and will indemnify and hold Bestop harmless for) any claims, losses, damages, fines, fees, costs, or other amounts arising out of Buyer's non-compliance with these provisions.
Baja Designs California Proposition 65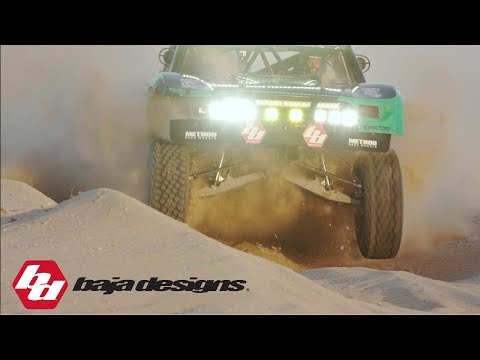 Baja Designs American Passion, Quality and Performance
Vehicle Lighting Zones
The needs of every off-roader are different, so we've created a Lighting Zone system to help you mix and match the right products, with the right lenses, in the right places to achieve the absolute best results.
Learn more about each zone's placement, power, and pattern.
Learn more
Here are more products for your vehicle.
Price
Rating
Feature 1
Feature 2
Feature 3
Sorry, this product doesn't fit your vehicle.
Now that you have entered your vehicle you can browse for products to see ones that fit.  Or you can continue exploring this product knowing that the specs say it won't fit.